As a first time novelist, Amazon gave me by far the best option to feel like a real author when it came to releasing my book. Their subsidiary, CreateSpace, helped create the physical book. Their KDP program allowed me access to the biggest venue for ebook sales. And then, of course, there is having the book for sale on Amazon's website.
What author (or manufacturer of any product for that matter) doesn't want their product on Amazon.com? The inverse is undoubtedly cause for concern: You can't possibly be optimizing sales if you're not on Amazon.
Amazon's allure is undeniable, their tremendous reach, unmistakable. But does it come with too high a price?
Following is a great article about Amazon and their impact on the book publishing industry. Clearly, a lot of people feel trapped about partnering with Amazon––damned if you do, damned if you don't.
I found this article in my weekly newsletter from shelf-awareness.com.
Amazon vs. Hachette: Authors, 
Times
, Shatzkin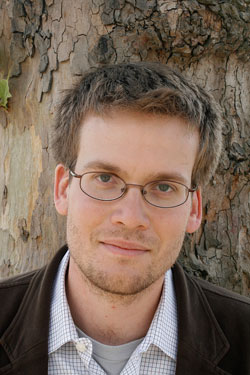 John Green, whose publisher is Penguin Random House, has joined the chorus of authors protesting Amazon's treatment of Hachette Group. A frequent critic of bullying, he told the AP: "What's ultimately at stake is whether Amazon is going to be able to freely and permanently bully publishers into eventual nonexistence….
"The breadth of American literature and the quality of American literature is in no small part due to the work that publishers do, and it's very unfortunate, in my opinion, to see Amazon refuse to acknowledge the importance of that partnership."
—
In a piece in the Sunday Times of London called "Stay Silent and Soon Amazon Will Be Telling the World What It Can Read," historian and author Amanda Foreman(Georgiana, The Duchess, A World on Fire, etc.) compared Amazon's power with "one of the greatest monopolies in history… the medieval Catholic Church. Its religious and temporal power was absolute until confronted by an even more potent rival: the printed book. Today, print is once more at the centre of a cultural revolution. Only this time it is not the challenger to a global monopoly but its most successful weapon….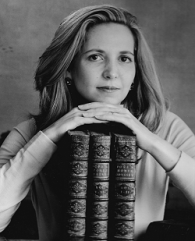 "What the public does not know is that the real fight is about kickbacks. How can Amazon make up for the fact that it sells almost all its books at a loss?
"The money has to come from somewhere–and it does so in the form of 'fees' that the publishers must pay to have their books listed. It is the fees, not consumer choice, that drive nearly every aspect of how a book is displayed and recommended on Amazon.
"In most economic and political situations this practice is called 'pay to play' and is banned….
"Amazon's real attitude to the book industry was revealed in its public statement last Tuesday. This referred to books as 'demand-weighted units.' They are not. A customer looking for Tolstoy's War and Peace won't buy Talshoy's Peace and Warbecause it is cheaper. Despite what Amazon would like us to believe, Tolstoy's book has value, the other simply a price."
Foreman called for market regulators to break up Amazon as they did with banking monopolies, for the big five publishers to stand firm against Amazon, for customers to take Amazon's advice and buy books from independent outlets and for writers to speak out and "stand alongside our fellow authors at Hachette and Bonnier. Their fate is our fate; we can help them win or watch them prepare the way for the destruction of all of us."
—

A New York Times editorial today revisits the basics of the Amazon-Hachette battle, saying that "this dispute appears to be the kind of hard-nosed negotiations that always take place when distributors and producers try to figure out how to split the profits from a relatively new business, in this case e-books….
"But when a company dominates the sale of certain products as Amazon does with books, it has the power to distort the market for its own benefit and possibly in violation of antitrust laws…. There may be grounds to investigate Amazon if its squeezing of Hachette drags on for months or if it engages in similar actions against other publishers."
The editorial ends with an unlikely recommendation to Amazon: "It would be best if Amazon simply dropped its bullying tactics and spent its energy reaching agreements with Hachette and Bonnier. The longer this dispute drags on, the more likely it is that some readers will reconsider their relationship with Amazon and start buying books from other retailers. That would surely damage Amazon's goal of becoming the seller of everything to everyone."
—
In response to the Amazon-Hachette battle, the Washington Independent Review of Books, which has long been an Amazon affiliate, will no longer run Amazon ads on the Review's homepage or link the books it reviews to Amazon.
"Although we appreciate Amazon for all the things it does well–such as providing a vibrant marketplace for out-of-print books–we can't abide its strong-arming of the Hachette Book Group. Aggressive business practices are one thing; coercion is another….
"Instead, we encourage readers to purchase books from their local booksellers, from Barnes & Noble, and from independent bookstores such as Oregon-based Powell's or Washington, D.C.-based Politics and Prose, both of which are also affiliates of ours.
"It may be a small gesture, but it's an important one. And while it will surely cost us revenue, it's the right thing to do."
—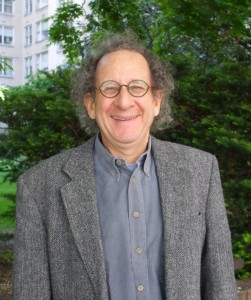 On his Idealog blog, Mike Shatzkin offered some background to the battle over e-book pricing and explored "some critical points that I think have not been made as often or as emphatically as their importance warrants." These include:
Amazon's business is so big and doesn't depend on books anymore, making competition with it "very hard, perhaps impossible, for somebody retailing books alone to compete with them."
Amazon "pretty much single-handledly created" the e-book market and is "just about every trade publisher's largest and most profitable account." Amazon has created "a distribution and revenue-source imbalance that publishing has never had before…
"In some ways, the die for a reshaped publishing business was cast when Jeff Bezos had the vision to get Wall Street to finance an 'everything store' (hat tip to author Brad Stone) built on a foundation of book-buying customers. Amazon has plenty of internal justification for believing that their investment and risk-taking has been a huge benefit to publishers for most of the 20 years of their existence. But that doesn't change the fact that an imbalance exists that will feed on itself. Amazon will grow at the expense of all other book and e-book retailers and Penguin Random House will grow at the expense of all other trade publishers. Smaller publishers have already felt the pain and self-published authors will in the future. That's what will happen naturally and organically from now on, unless a stronger force intervenes, and on the right side instead of the wrong side the next time."